If you're not going to tour it, then store it at
Castleview Storage in Littlehampton
Our premier storage site is based between Littlehampton and Arundel, a family run storage business that offers secure all year round outdoor storage for caravans, motorhomes, camper vans, horse boxes, boats, catering units or any other vehicles or axle based units that need storing.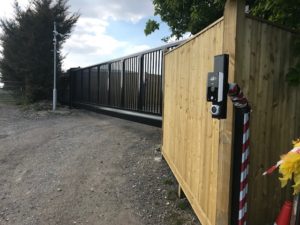 Castleview Storage is a bonafide Council approved storage site with planning permission for storage of in excess of 120 caravans, motorhomes, and other similar recreational vehicles as well as self storage within storage containers.
Our storage facility sits in a 2 acre regularly shaped block of flat hard standing ground that is securely gated and fully bounded by mature trees making for a totally secure and well screened storage facility. The site is located at the end of a dead end road with no through access and has perimeter screening surrounded by fields and railway track.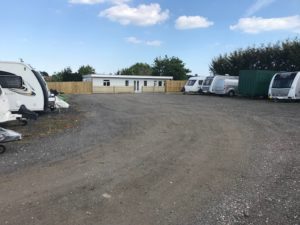 The roadways within the site are wide making for very easy turning and parking so there is no need to spend an inordinate amount of time trying to park your vehicle / caravan into its allocated space.
We have an onsite manned unit sited right next to the entry gate that provides 24/7 on site presence, which is yet another layer of highly effective security for our storage facility.
"The site is looking fantastic!"Mr H
Our entry gate is a sliding high security steel automatic gate that will open using proximity access control cards that storers will be allocated, and, as added security this access control will have a second layer of security for all entry and exit to / from the site being controlled by ANPR (automatic number plate recoginition) just in case the access card is lost or stolen.This two-layer security control to the site means entry to and exit from the site will be allowed for only those with legitimate permission to be on site.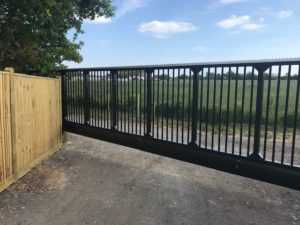 In addition to 24/7 onsite manned presence, our site is remotely monitored with CCTV covering all areas.
Dedicated storage bays with secure electronic fob access (deposit required) are available:
£550 per year (length 4.99m or less)
£625 per year (length 5.99m or less)
£700 per year (length 6.99m or less)
from £750 per year (length 7.00m or above)
All on a minimum storage contract period of 12 months or more. See our Prices
We are open 7 days a week; if you are coming to collect or drop off outside daylight hours please email us in advance so we can notify our onsite person to expect your entry / exit outside daylight hours.
Water meter point (coin operated) is installed for drawing water to wash your van or vehicle.
Electricity supply is installed to our site and storers may provision a dedicated electric hook up for their bay (install cost will need to be paid by the storer as well as the electricity consumption charge from the electricity supplier).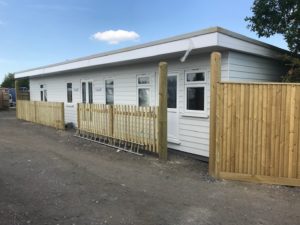 Payments can be made by BAC's or Standing Order.
For full terms and conditions see our 'storage agreement'.
For any questions or to book a bay, please call 01903 539539 / 07557 652003 or please email us